Reading, PA, July 13, 2023 –Berks County Community Foundation, and McMahon, a Bowman company, is pleased to announce that Andrew Kline, an engineering undergraduate student at Villanova University, has earned the 2023 Joseph and Peggy McMahon Transportation Engineering Scholarship. This marks back-to-back awards of the scholarship to Kline. The award is competitively selected through the Berks County Community Foundation.
Established in 2018, the Joseph and Peggy McMahon Transportation Engineering Scholarship provides financial assistance for college students who have demonstrated a commitment to transportation engineering as their chosen career. The scholarship seeks to recognize individuals who demonstrate leadership and actively give back through programs dedicated to helping individuals and communities served by the engineering industry.
Building on a strong academic foundation from 2022, this year Kline stepped up his leadership role as the President of the Villanova University Student Chapter of the American Society of Civil Engineers (ASCE), by coordinating the 2023 ASCE Mid-Atlantic East Student Symposium, which saw participation of 12 schools and more than 250 attendees. He also served his second year as the College of Engineering Senator within the Villanova University Student Government Association and was elected to serve as the Speaker of the Senate. Kline was also appointed as a student representative of the Villanova University Board of Trustees. Outside of his professional and school activities, Kline has served as the Judge of Elections for the Berks County Election Services department running polling locations for the last three elections.
Academically, Kline has started taking transportation-oriented internships and engineering classes and plans to expand that to include transportation system design in the fall of 2023. While being extremely active in school and professional societies, Kline has also maintained a 3.47 GPA in his civil engineering major.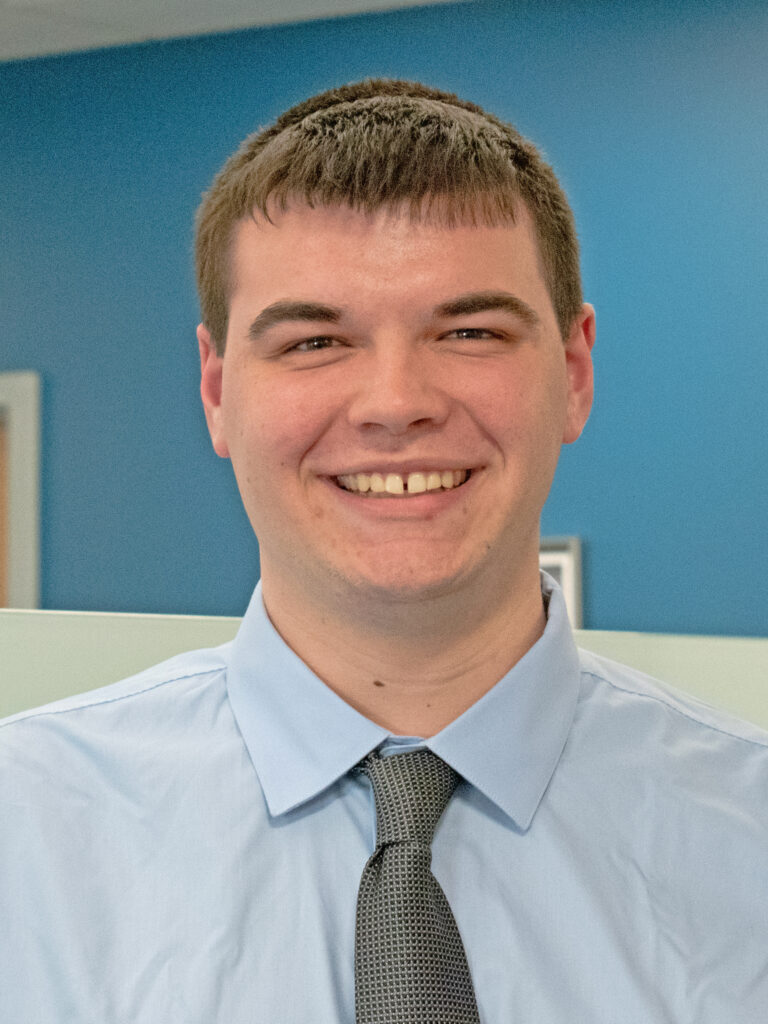 "I appreciate the commitment that Joseph and Peggy McMahon have made to the transportation engineering field as a whole and am honored to receive their scholarship for the second year in a row," Kline said. "Their continued support is enabling me to attain my goals and dreams to help communities through thoughtful and important transportation engineering design."
"We are proud to provide the Joseph and Peggy McMahon Transportation Engineering scholarship for its fifth year," said Joseph McMahon, P.E., Founder of McMahon Associates, Inc. "It's gratifying for us to see the remarkable contributions that students like Andrew are already making to our profession. He is demonstrating year-over-year his strong commitment to serving our professional and local communities, and this is the very core of why we established the scholarship. We wish Andrew good luck in his upcoming academic year and continued success in his career pursuits."
The Joseph and Peggy McMahon Transportation Engineering scholarship was created by the Board of Directors of McMahon Associates in tribute to the firm's founder Joseph McMahon, and his wife, Peggy McMahon. The couple established McMahon in 1976 with a "Pay It Forward" dedication at its core, and this scholarship fund preserves their legacy and promotes that commitment into the future to support new engineering generations. The fund, established through Berks County Community Foundation, provides scholarships to college students who have declared and have been accepted into, the major of civil engineering with a focus on transportation engineering. For more information, interested and qualified students should go to https://bccf.org/funds/joseph-and-peggy-mcmahon-transportation-engineering-scholarship-fund/.
About McMahon
Since 1976, McMahon has specialized in delivering innovative transportation engineering, planning, design and technology solutions to our clients. We have built trusted and lasting relationships by satisfying, and often surpassing, the needs of both governmental and private sector clients. We provide services and consulting expertise for transportation projects in a variety of travel modes from planning, to design and permitting, through construction.
In May 2022, McMahon joined forces with Bowman Consulting Group Ltd, as an acquisition of the publicly-traded firm. Bowman is a trusted, multi-disciplinary engineering & survey consulting firm offering a broad range of real estate, energy, infrastructure and environmental management solutions to both public and private clients from locations across the country.
About Berks County Community Foundation
Berks County Community Foundation is a nonprofit corporation that serves as a civic leader for our region by developing, managing, and distributing charitable funds aimed at improving the quality of life in Berks County.
Media Contact:
Erica Caceres, Communication Manager, Berks County Community Foundation | ericac@bccf.com 610.685.2223