READING, PA (December 13, 2021) – Berks County Community Foundation announced the appointment of Kim Sheffer as Lifelong Learning Program Associate. She manages the Community Foundation's funds that offer scholarships and education grants.
Most of Berks County Community Foundation's scholarships accept applications from January 1 until March 15 at http://bccf.link/scholarships.
Email Kim at kims@bccf.org.
Born and raised in Berks County, Kim is a graduate of Exeter Township Senior High and Alvernia University. After earning her Bachelor of Arts in early childhood education and elementary education, Kim was a teacher for five years. She then spent 10 fulfilling years on the staff of the Reading Public Library, first as a Children's Library Assistant, then as the Early Literacy Outreach Specialist, and finally as Senior Outreach Coordinator.
The addition of this position and the other recent addition of a Program Officer for Energy and the Environment are part of a long-term plan to support recent and ongoing growth at the Community Foundation.
"These developments are part of our strategy to ensure we remain effective as we pursue our mission to promote philanthropy and improve the quality of life for the residents of Berks County," said Heidi A. Williamson, the Community Foundation's Senior Vice President for Programs and Initiatives.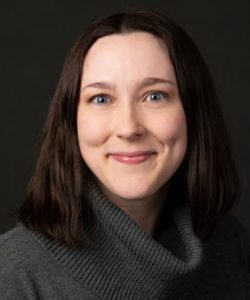 ###
Berks County Community Foundation is a nonprofit corporation that serves as a civic leader for our region by developing, managing and distributing funds to meet existing and emerging community needs. More information is available at www.bccf.org.
NEWS RELEASE
Contact: Jason Brudereck, Director of Communication, jasonb@bccf.org, 610.685.2223