READING, PA (September 28, 2021) – Berks County Community Foundation announced the appointment of Kevin Lugo as Program Officer, Energy and the Environment, effective immediately. Lugo is the former Sustainability and Solid Waste Manager for the City of Reading.
In his new position, Lugo will oversee the Community Foundation's environmental grantmaking portfolio as well as its efforts to promote renewable energy and sustainable energy businesses in the region.
Lugo is a graduate of Gettysburg College with a bachelor's degree in Economics and Environmental Studies with a focus on energy economics.
"Berks County Community Foundation is undergoing an extended period of rapid growth both in the assets we manage and in the expectations the community has for us," said Heidi A. Williamson, Senior Vice President for Programs and Initiatives of the Community Foundation in making the announcement. "These changes are part of a long-term plan to ensure our ability to continue to serve the community in even bigger ways."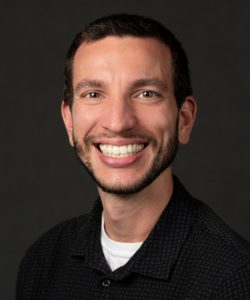 ###
Berks County Community Foundation is a nonprofit corporation that serves as a civic leader for our region by developing, managing and distributing funds to meet existing and emerging community needs. More information is available at www.bccf.org.
NEWS RELEASE
Contact: Jason Brudereck, Director of Communication, 610.685.2223, jasonb@bccf.org