West Reading Disaster Recovery Fund
---
This fund provides aid to members of the community who were affected by the March 24, 2023 explosion in West Reading.
Reading Pride Celebration Gives Back Fund
---
This fund supports projects and programs that affirm and enhance the lives of LGBTQ youth in Berks County.
Created with a portion of the proceeds from the annual Reading Pride Celebration Festival, this fund will allow educators and community organizations to develop or expand programing that directly impacts the lives of LGBTQ+ students in Berks.
FUND FOR EDNANNIA
Emergency Fund For Ukrainian Community Foundations
---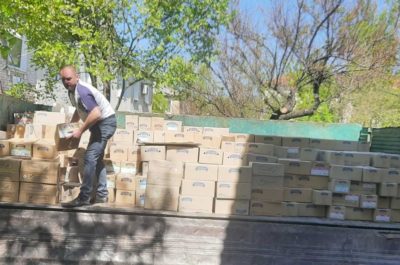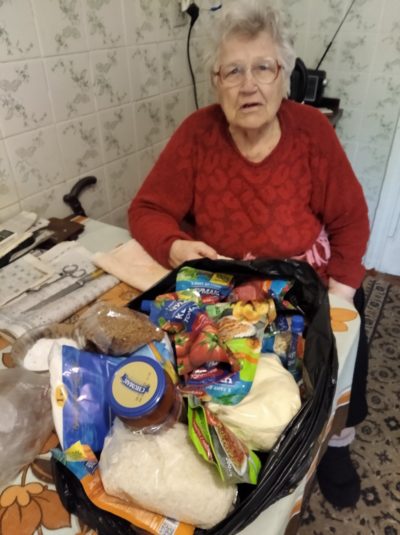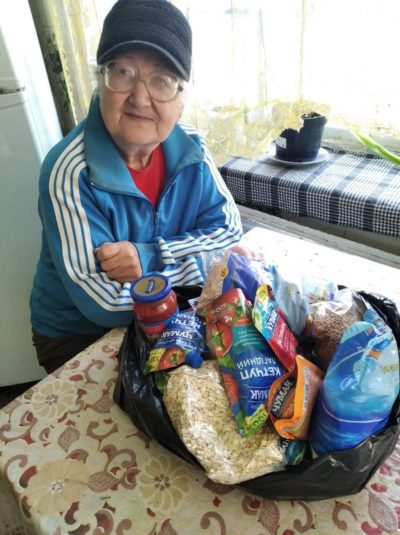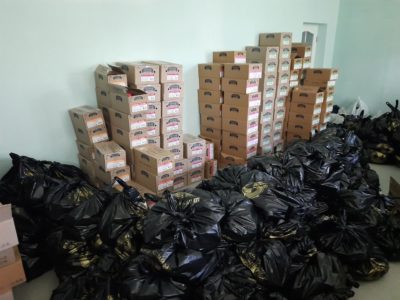 The Fund for Ednannia collects and distributes donations to community foundations in Ukraine.
All funds raised are distributed to ISAR Ednannia for its Emergency Fund. ISAR Ednannia is a Ukrainian national network for the development of local philanthropy.
This fund was established at Berks County Community Foundation in the spring of 2022 to help Ukrainian community foundations address the most pressing needs in their communities.
Examples of initiatives that have so far been supported by the Fund for Ednannia:
Food packages were delivered to 910 households made up of the most vulnerable populations in southern Ukrainian town and 10 nearby villages. Among those assisted were senior citizens who cannot access their pensions during the war, families with children, and people with disabilities. Pictures of this operation are featured below.
New medical equipment — fetal monitors, pulse oximeter monitors, neonatal pulse oximeters, children's heated mattresses — was delivered to a maternity hospital in in northern Ukraine where other nearby hospitals have been destroyed. The hospital expects the equipment to assist in the delivery of 350 children over six months.
St. John's UCC Reading Fund
---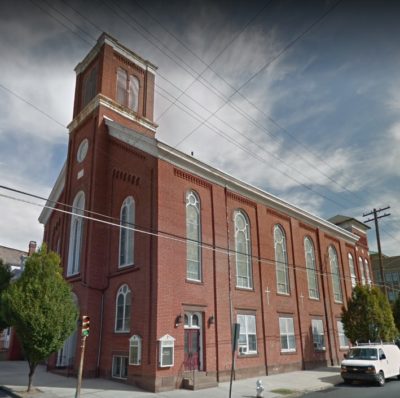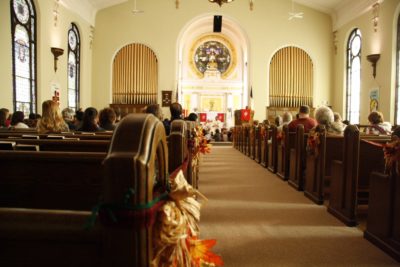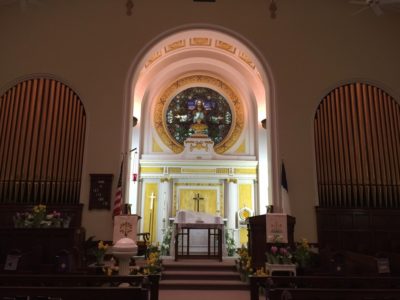 The St. John's UCC Reading Fund was established in 2020 to support organizations and causes that were important to the mission of the church. Grants support programs and initiatives that reduce hunger, offer shelter or improve housing, meet a pressing need for youth, or create or maintain open space.
Distributions are made in the following order of preference:
• Religious organizations or causes within a one-mile radius of 149 S. 9th Street, Reading, PA.
• Organizations or causes within a one-mile radius of 149 S. 9th Street, Reading, PA.
• Religious organizations or causes in the City of Reading.
• Organizations or causes in the City of Reading.
• Religious organizations or causes in Berks County.
• Organizations or causes in Berks County.
This opportunity will award multiple grants with total awards totaling up to approximately $27,000.
St. John's was located at 149 S. Ninth St. in Reading. It was formed in 1871 as St. John's Reformed Church of Reading.
In 2017, a majority of its remaining members voted to dissolve St. John's United Church of Christ as a legal entity.
In 2019, the church filed with Berks County Court to transfer much of its assets to the Community Foundation and to give its building and some assets to Open Door Mennonite Church, Lancaster County, to establish the South 9th Street Mennonite Church in the building.
In 2020, the St. John's UCC Reading Fund of Berks County Community Foundation was created to continue the church's mission.
Albany Township Tomorrow Fund
---
The Albany Township Tomorrow Fund was created in honor of Pauline Levan Hamm and Gloria Longenberger Hamm and their lifelong efforts to support and improve the Albany Township community. The Fund provides grants to support community-minded organizations and initiatives that benefit the general population of Albany Township, Berks County, Pennsylvania. The fund awards grants each year using the following considerations:
Grant funding is to be for the general benefit of the Albany Township community and not for programs/activities restricted to members or beneficiaries of a single organization.
Grants may not be made for the benefit of pre-identified individual residents.
Grants benefiting youth education and advancement will be given priority.
Activity-based programs will be preferred over facility/material support.
Community enhancement/improvement programs will be preferred over support of existing programs/activities.
Funding shall be used only for secular purposes. While religious organizations may be eligible for grants, the grant funding shall be used for the benefit of the general community, and not to advance religion-focused organizational goals.
The activities funded by a grant must be completed and a grant report submitted within one year from the date of award notification.
Military Assistance Fund
---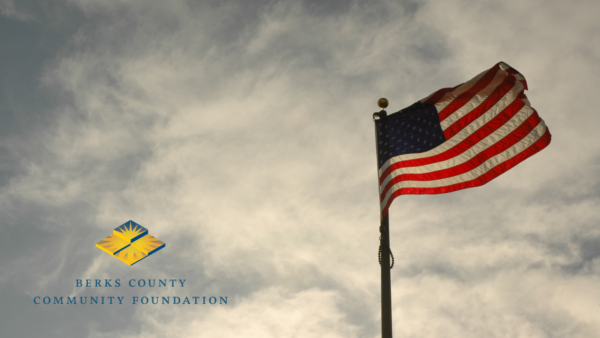 This fund supports charitable and educational programs and organizations that help those who served in any of the five branches of the United States of America's Armed Forces, National Guard, or Military Reserves.
Safe Berks Endowment Fund
---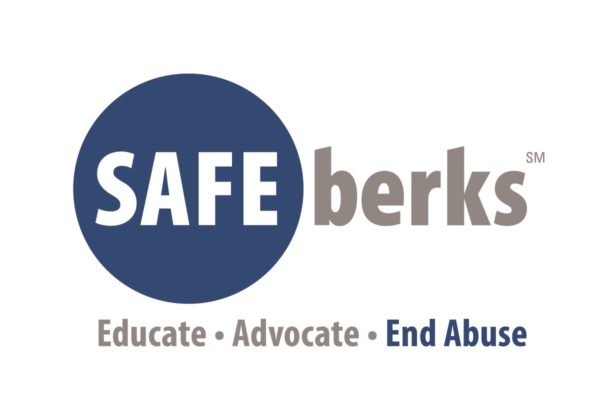 Annual distributions from this fund are made to Safe Berks to help it carry out its mission. The mission of Safe Berks is to provide safe haven and support to victims of domestic violence and sexual assault. The advocacy and education programs of Safe Berks increase awareness of oppression and promote the prevention of domestic violence and sexual assault.
FUNDING AVAILABLE FOR CYSTIC FIBROSIS PATIENTS IN BERKS COUNTY
Cystic Fibrosis Fund Of Berks County
---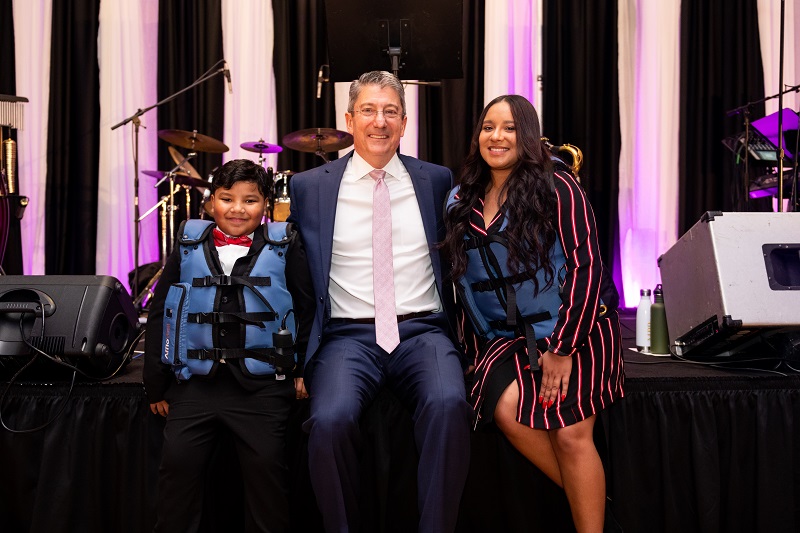 The Cystic Fibrosis Fund of Berks County provides grants to support the needs of individuals who have been diagnosed with cystic fibrosis.
To qualify, an individual must:
Be a Berks County resident.
Be diagnosed with cystic fibrosis.
Be unable to pay for the costs of required treatment/equipment/expenses.
Obtain confirmation of diagnosis from a medical provider.
Obtain confirmation of need of requested item/service from social worker or specialist.
Provide explanation of how the requested item/service will enhance or improve the quality of life.
Expenses that may be covered include both direct and indirect medical expenses and necessary, but ancillary, expenses related to cystic fibrosis treatment.
HOW THE CYSTIC FIBROSIS FUND OF BERKS COUNTY STARTED
FUNDING FOR CYSTIC FIBROSIS FAMILIES IS AVAILABLE
Wyomissing Area Soccer Club Mccanney Fund
---
This fund makes annual distributions to the Wyomissing Area Soccer Club to assist in the payment of registration fees for families with a financial need.
James L. And Kathleen M. Adams Fund For The Hope Rescue Mission
---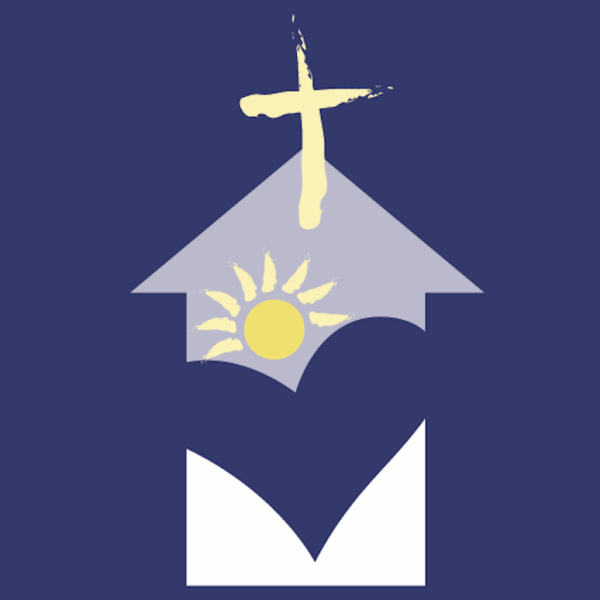 This fund makes annual distributions to Hope Rescue Mission in Reading, PA.