KYLE PAGERLY MEMORIAL FUND
Kyle Pagerly Memorial Fund
NOVEMBER 12, 1982 – E.O.W JUNE 29, 2011
---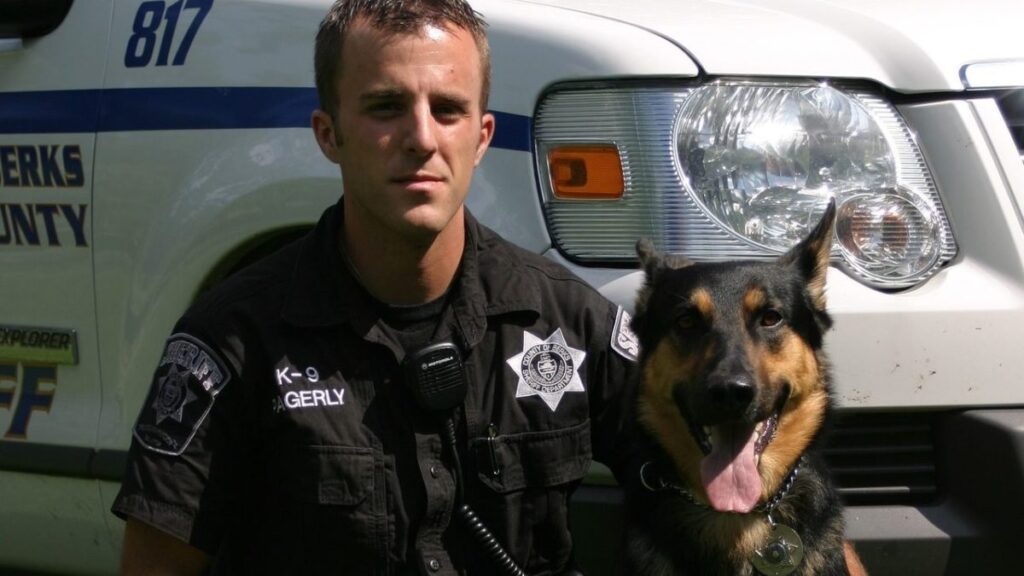 Donations to the Kyle Pagerly Memorial Fund support first responders whose continued service protects our community. We're grateful for your donation, just as we are grateful for the service of the first responders who will have some of their training, development, equipment and other needs met because of the support of generous donors like you.
DONATIONS FROM THE KYLE PAGERLY MEMORIAL FUND TO LOCAL LAW ENFORCEMENT:
$750 for two heat alarms for police K9 teams through 1boy4change.
Continued donation to Corps Fitness "Call to Action" and "Badge 27" programs, which improve the health and fitness levels of first responders.
$2,625 for nine additional heat alarms for police K9 teams through 1boy4change.
$5,000 donation to Sinking Spring Police Department for various equipment including: Blackhawk dynamic entry kit, Condor gunner plate carrier (x3), curved shooters cut AR500 body armor with fragmentation protection (x3), Curved Rectangle back plate AR500 body armor with fragmentation protection (x3), Partiot 3 shield NIJ level 3A flex shield (x2), LE6920/Law Enforcement Carbine 16" barrel, Semi-Auto, 223 Rem, Matte Black Rifle.
$7,830 donation to South Heidelberg Township Police for five Remington AR15 rifles, vehicle mounts, and installation.
$742 donation to Shillington Fire Company for two fan misters.
$800 donation to Mohnton Fire Company for trash pump, PVC discharge Hose, and TN630 tool.
BIOGRAPHY
Wilson High School graduate, 2001
Volunteer firefighter with the Spring Township Fire Department, starting as a junior firefighter as a teenager, rising to rank of lieutenant
Served in the U.S. Army in both Kosovo, 2002, and Iraq 2003-2004
Graduate of Reading Police Academy, 2005
Graduate of Federal Prison Academy, 2006
Married Alecia A. Bird, 2007
Berks County Sheriff's Deputy, 2006
Part-time Officer, Western Berks Regional Police, implemented bike patrol, 2007
Graduate of Philadelphia Canine Academy, 2009
Completed marathon, 2010
Member of U.S. Marshall Task Force
Donor Advised
Alexa Taylor And Morgan Grace Schutt Fund
---
Grants support the charitable, cultural, educational and scientific purposes of the Community Foundation. This fund will benefit children locally and also organizations that assist in the medical research for illnesses that cause the premature death of children.
Russell S. Bickel Family Fund
---
Grants improve the quality of communications between health care providers and their patients in Berks County and improve access to palliative or hospice care to patients in need of such care.