READING, PA (May 13, 2021) – A group of philanthropic Berks County women has awarded grants to six organizations that empower local women and girls with programs that improve their confidence, self-respect, educational attainment, and ability to find employment.
The Power of the Purse in Berks County recently awarded $44,680 in grants through Berks County Community Foundation. Since the Power of the Purse group was formed in 2012, it has awarded $330,583 in grants to local organizations.
"Women who wanted to improve the lives of other local women and children started the Power of the Purse in Berks County," said Chiara Renninger, the group's founder.
"The donations of our members are combined and targeted toward specific programs so that we have a greater local impact than we would if we each gave individually without a coordinated effort," she said.
The more than 50 members of the Power of the Purse reviewed grant applications, met with nonprofits, and voted to determine which programs received grants. For more information on the Power of the Purse, including how to join or contribute, go to bccf.org/pop.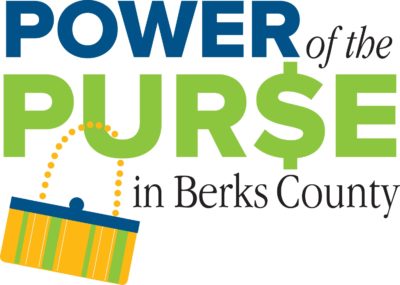 This year's grant recipients:
VOiCEup Berks, $12,200: For its Youth Volunteer Corps of Reading In-School Leadership and Service Program. The program provides opportunities for middle school girls in Reading to be involved in community service projects that are combined with an educational aspect. The program demonstrates to students their capacity to change their lives and their community through their choices and actions. Projects the program has previously completed include a school-wide anti-drug meme contest, a school-wide PSA on teen suicide, and an initiative to provide feminine hygiene products to girls in need.
Safe Berks, $10,000: To run the Education, Empowerment, Employment! program, which provides survivors of domestic violence and sexual assault with support and financial assistance for education, transportation, child care, job searches and more.
Clare of Assisi House, $6,880: To run an assistance program for non-violent women who are coming out of prison. The program purchases laptops, funds a 12-week financial education workshop, produces marketing brochures for local employers, and provides access to an employment specialist.
Grey Muzzle Manor Sanctuary, Inc., $6,000: For girls participating in the organization's new Stable Moments program. Grey Muzzle Manor is a nonprofit sanctuary for senior animals and animals with special needs. The organization started the new Stable Moments program to provide mentorship and equine-assisted learning to children in foster care and those adopted from foster care.
Girls on the Run of Berks County, $5,000: To help girls in grades 3 through 8 in schools around Berks County to be joyful, healthy, and confident by using a fun, experience-based curriculum, which integrates running and other physical activity.
Hannah's Hope Ministries, $4,600: For the Empowered for Life Financial Program, which provides financial literacy training and individualized financial plans for residents of the transitional housing program for homeless mothers.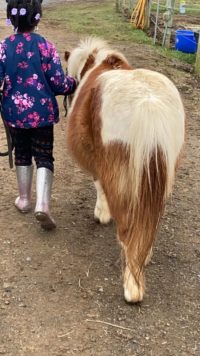 ###
Berks County Community Foundation is a nonprofit corporation that serves as a civic leader for our region by developing, managing and distributing charitable funds aimed at improving the quality of life in Berks County. More information is available at www.bccf.org.
NEWS RELEASE