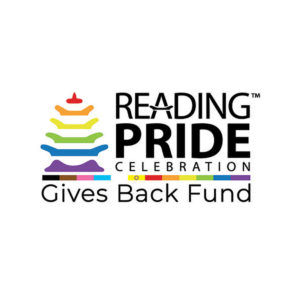 READING, PA (August 10, 2022) – Reading Pride Celebration (RPC) has created the Reading Pride Celebration Gives Back Fund at Berks County Community Foundation to support projects and programs that affirm and enhance the lives of LGBTQ+ youth in Berks County.
The charitable fund, created with a portion of the proceeds from the Reading Pride Celebration Festival, will provide educators and community organizations with grants to develop or expand programming that improves the lives of LGBTQ+ students in Berks.
"Our youth are the future leaders of our community, and programs geared toward LGBTQ+ youth often receive very little, yet much needed funding. These grants will make it easier for educators to expand or establish their Gay Straight Alliances and other LGBTQ+ youth programming," said Enrique Castro, President of Reading Pride Celebration. "We believe these programs can improve the quality of life and educational experiences for our youth and create more inclusive environments and communities for all."
Nonprofit organizations and schools, including student programs and clubs, are eligible to apply. Grants of up to $1,000 will be awarded.
The application period runs from September 1st through December 1, 2022, with decisions announced in January 2023. Click here to create an account or log-in.
The Reading Pride Celebration Gives Back Fund is accepting donations. To give online, click "give now." Donations can also be mailed to Berks County Community Foundation at 237 Court St., Reading, PA 19601. Make checks payable to Berks County Community Foundation and write "Reading Pride Celebration Gives Back Fund" in the memo line.
To learn more about the Reading Pride Celebration, visit www.readingpridecelebration.org/about.
###
About Reading Pride Celebration
Reading Pride Celebration is an all-volunteer organization that has the mission of promoting Diversity, Equity and Inclusion by building a community that embraces and supports differences and seeks to eliminate racial oppression, sexism, homophobia, transphobia, ableism and other oppression. Every dollar raise through our Pride festival or other fundraising initiatives, goes directly back to support our mission and programs.
About the Berks County Community Foundation
Berks County Community Foundation is a nonprofit corporation that serves as a civic leader for our region by developing, managing, and distributing charitable funds aimed at improving the quality of life in Berks County.