Lauren Fitzgerald Memorial Fund For Brain Tumor Research
---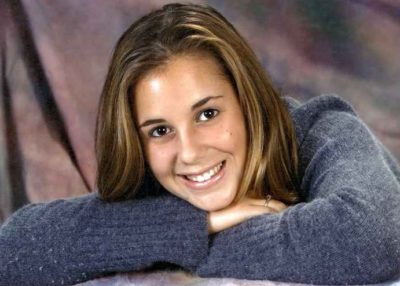 Grants support the American Brain Tumor Association for research.
By David Mekeel
Reading Eagle
APRIL 23, 2019 — Lauren Fitzgerald had been having headaches for months, and her dad was getting concerned.
So, Michael Fitzgerald urged her to get a checkup. But it was spring 2004, and Lauren, a Wyomissing High School graduate, was busy finishing up her freshman year at Drexel University.
As it turns out, Michael was right to worry.
"Little did anybody know it was the beginning signs of presentation of a brain tumor," he said.
In May, while at work, Lauren passed out. She had suffered a hemorrhage and was rushed to the hospital to undergo surgery. The tumor that was discovered had been in Lauren's brain for a long time, Michael said, and was well entrenched.
For the next 14 months, Lauren fought her cancer. She had a second surgery and received chemotherapy.
"But nothing really went her way on that," Michael said.
The tumor returned aggressively, and Lauren suffered a seizure and lost the ability to walk. Three weeks later, on July 18, 2005, she passed away.
She was 20 years old.
Throughout her struggle, Lauren and her family were embraced by the community. People brought them meals, helped care for Lauren. A family that Lauren had baby-sat for even paid to have her flown to Duke University Hospital in North Carolina for treatment.
"We were forever touched by the outpouring of support that we got," Michael said. "In the aftermath of her passing, we felt we needed to give back to the community. There were so many people we felt grateful for and indebted to.
"A lot of these people didn't even know my daughter, didn't know the family. They were just touched by her story."
So, the Fitzgerald family created Lauren's Foundation. The nonprofit organization provides scholarships, money for cancer research and financial assistance to families of people with severe illnesses. The family also established the Lauren Fitzgerald Memorial Fund For Brain Tumor Research, which is administered by Berks County Community Foundation to provide grants that support the American Brain Tumor Association's work.
Recently, the foundation announced it would make nine month's worth of mortgage payments for Kelly Weitzel, a Spring Township woman in danger of losing her house while battling a pair of brain tumors.
In other cases, the foundation has provided things like gas cards, gift cards for meals and even car payments.
"It's not a lot of help we can provide, but it's something," Michael said.
The foundation's main fundraiser is a 5K run held each year in October. The event is called Fitzy's Run, and in recognition of Lauren's Oct. 31 birthday, many runners dress in Halloween costumes for the race. This year's run is scheduled for Oct. 29.
For more information on Lauren's Foundation, visit laurensfoundation.org or contact Michael Fitzgerald at laurensfoundation@gmail.com.